Call: 215-357-0476 | info@sattlerfamilydentistry.com
635 Street Rd Southampton, PA 18966
Dr. Robert H. Sattler Scientific Achievement Award
Dr. Sattler is passionate about seeing students further their education and advance their knowledge in the sciences. For this reason, each year since 1989, Dr. Sattler has awarded one outstanding student going into medical or dental fields with the Robert H. Sattler Scientific Achievement Award and scholarship. Over the past 24 years, graduating high school students were recognized for fulfilling the highest academic standards and showing exceptional interest in the field. It is in the hopes that by giving this award each year, more students will pursue higher degrees, excel in the field, and become the future leaders in the science community.
Past Winners:
2003 Andrew Wilson
2004 Upneet Bains
2005 Daniel Klenk
2006 Kirstin Kirby
2007 Robert Crimian
2008 Jonathan Lucas
2009 Jessica Petitt
2010 Melissa Band
2011 Catherine Anderson
2012 Komal Vadodaria
2013 Adeeba Ghias
2014 Hannah Chamberlain
2015 Julie Uchitel
Schedule your consultation
Contact us about dental treatment. Schedule your initial examination to discuss your tooth loss and how implants can restore your tooth function and your appearance.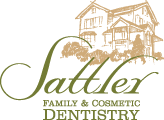 635 Street Rd
Southampton, PA 18966
215-357-0476 | info@sattlerfamilydentistry.com

Hours of Operations
Monday: 8:00AM – 5:00PM
Tuesday: 8:00AM – 8:00PM
Wednesday: 8:00AM – 5:00PM
Thursday: 8:00AM – 5:00PM
Friday: Closed
Saturday: Closed
Sunday: Closed