Call: 215-357-0476 | info@sattlerfamilydentistry.com
635 Street Rd Southampton, PA 18966
Contact & Directions
Questions? Want to confirm your appointment? Email Dr. Sattler
If you are not currently a patient and would like to receive information about the practice, please complete the New Patient Input Form below and we will respond to you within 24 hours.
Schedule your consultation
Contact us about dental treatment. Schedule your initial examination to discuss your tooth loss and how implants can restore your tooth function and your appearance.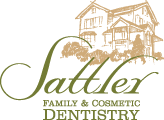 635 Street Rd
Southampton, PA 18966
215-357-0476 | info@sattlerfamilydentistry.com

Hours of Operations
Monday: 8:00AM – 5:00PM
Tuesday: 8:00AM – 8:00PM
Wednesday: 8:00AM – 5:00PM
Thursday: 8:00AM – 5:00PM
Friday: Closed
Saturday: Closed
Sunday: Closed