Call: 215-357-0476 | info@sattlerfamilydentistry.com
635 Street Rd Southampton, PA 18966
Welcome to Your Lifelong Smile Center
Thank you for visiting our website and taking the time to learn more about Sattler Family & Cosmetic Dentistry.
My practice has been serving the Southampton PA community and surrounding areas for over 20 years. I can proudly say that we are just as committed and enthusiastic about serving our patients as the day we started. My team and I have worked hard over the years to maintain the personal environment of the "neighborhood dentist". In addition, we continually study and learn the most comprehensive and technologically advanced dental care on an ongoing basis.
Once you have reviewed the information in the site, consider visiting our practice for a personal consultation, and meet all of us in person. I look forward to the opportunity to partner with you and your family to create beautiful, healthy smiles for a lifetime.
Why Choose Sattler Family Dentistry?
Sattler Family & Cosmetic Dentistry is a total resource for individuals and their families when it comes to dental health. We offer a full range of dental services for people of all ages, and have the experience and training to address a wide range of needs. We have a strong commitment to continuing education and training. This allows us to offer the most state-of-the-art techniques in cosmetic dentistry (including porcelain veneers, cosmetic bonding, whitening, and crown/bridge restorations), dental implants, orthodontics as well as other advanced dental disciplines.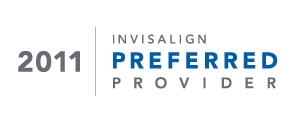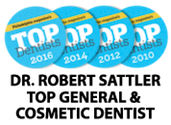 Our Services
To learn more about a specific area of dental treatments or services, please click on one of the links below:
General/Family Dentistry
Including:
Gentle Cleaning and Scaling
Complete Diagnostic Services
Oral Cancer Screenings
Periodontal Evaluation and Treatment
Dental Implants

Including:
Traditional Dental Implants
SameDay Smile® (in conjunction with the PA Center for Dental Implants & Periodontics)
Sleep Apnea/Dental Sleep Medicine
Oral appliances for the treatment of Sleep Apnea, Snoring and other Sleep-Related Breathing Disorders (SBD)
Restorative/Cosmetic Dentistry
Including:
Prosthetics (full/partial dentures)
Endodontics (root canal)
Oral Surgery
Expert Restorative Care
Crown and Bridge Work
Porcelain Veneers
Cosmetic Bonding
Orthodontics/orthopedics (traditional or Invisalign®)
Teeth Whitening
Tooth Colored Fillings
Ask About
Dental Implant Procedures
Even with all the advances in dental care, millions of Americans still deal with tooth loss.  Gum disease (gingivitis), tooth decay, and facial injuries are a few of the reasons for tooth loss.  Whether you've lost one, or several teeth, Sattler Family and Cosmetic Dentistry can help you improve your smile by replacing those teeth with dental implants.
Schedule your consultation
Contact us about dental treatment. Schedule your initial examination to discuss your tooth loss and how implants can restore your tooth function and your appearance.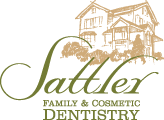 635 Street Rd
Southampton, PA 18966
215-357-0476 | info@sattlerfamilydentistry.com

Hours of Operations
Monday: 8:00AM – 5:00PM
Tuesday: 8:00AM – 8:00PM
Wednesday: 8:00AM – 5:00PM
Thursday: 8:00AM – 5:00PM
Friday: Closed
Saturday: Closed
Sunday: Closed